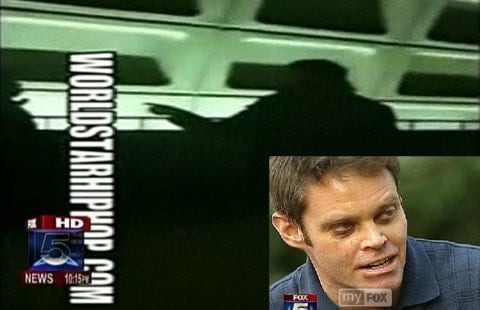 This is just awful. No, there's no gay angle to it (as of yet), but it's disgusting.
"The beating has mysteriously popped up on YouTube and the victim believes all of it was recorded for fun to be posted online. The victim was not robbed and as shown in the video, several young people were using cell phones to record the attack. The 47-year-old victim says one kid was as young as 12 years old. The video has prompted a public outcry. The video is dark, but you can hear the victim yelling for it to stop."
Watch the victim discuss his ordeal, and the original video, AFTER THE JUMP...
Here's the whole video: