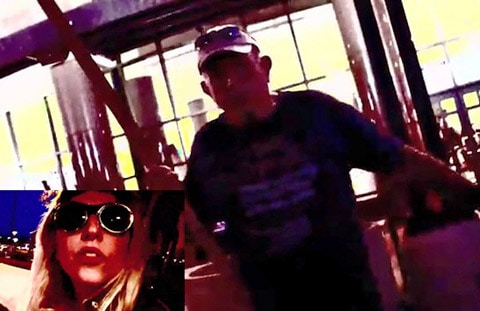 In her latest episode of Gagavision, Lady Gaga posts video of a fundamentalist Christian protester outside her concert.
The man waves a sign that says "Trust in Christ or end in Hell" and as he tells Gaga that she's going to Hell, Gaga responds, "Well they better open up the gates!"
Adds the Fundie: "Your pervert ways don't really equate to what God is all about....Yeah, you know, the homo stuff."
Says Gaga, later: "What I'm trying to understand is, there's 3,000 people standing in my line, and nobody standing in your line. Who's going to hell? I think what's so confusing is why he printed up these things - it's a 'get out of hell free' card. If it was so easy get out of hell, why don't we just print up a bunch of these guys? Just makes me sad that my fans have to see that, but I know that it's just part of what I'm supposed to do.''
Watch, AFTER THE JUMP...