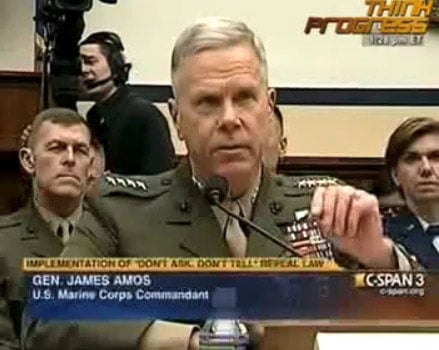 At a hearing today before the House Armed Services Committee the four military service chiefs reported that things were going smoothly with training for 'DADT' repeal implementation.
Igor Volsky of the Wonk Room reports that Chairman Buck McKeon (R-CA) seemed "taken aback" that nobody could find any issues.
Watch a compilation of the testimony, AFTER THE JUMP...