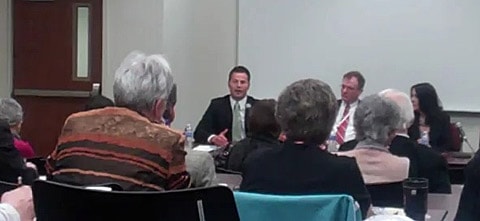 You may remember Ryan Sorba, chairman of the Young Conservatives of California, from his rant at last year's CPAC conference condemning the organization for inviting gay people.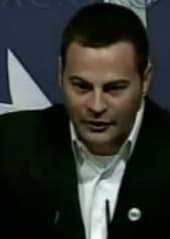 Sorba was one of the attendees at an anti-gay Christian conservative conference at Liberty University over the weekend called The Awakening.
On a panel, Sorba instructed wingnut attendees to stop using the word gay because, he says, the word helps evil homosexuals attain equality.
Says Sorbo in a panel discussion: "'Gay' is a left-wing socio-political construct designed to create grounds for fundamental rights [based on] whimsical capricious desires. Gay identity does not exist."
The American Independent reports:
Sorba proposed alternatives to the word "gay," which received approval by a unanimous show of hands by the 40-some audience members:
"Same-sex attraction"; "Same-sex intercourse"; "Sodomy"; "Unnatural vice"
Later in the discussion, it was suggested that gays should also be referred to as "anti-Christian."
Watch, AFTER THE JUMP...