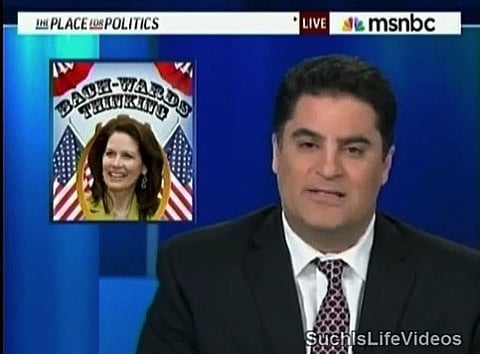 Cenk Uygur takes on Michele Bachmann's extreme positions on social issues like gays and abortion during her recent trip to Iowa, and going way back during her first days as a Minnesota lawmaker.
Incidentally, Cenk refers to a moment when Bachmann hid in the bushes during a gay rights rally in Minnesota. I went back and dug through my archives to find the post I wrote about it back in April 2005. That was like anti-gay gay boot camp for what she's doing now.
Watch, AFTER THE JUMP...