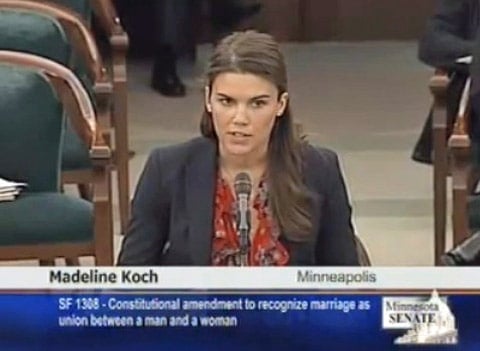 On Friday I reported that the Minnesota Senate Judiciary Committee had voted 8-4 along party lines to advance a bill that would place a voter initiative to ban same-sex marriage in the state on next year's ballot.
Jeremy Hooper at Good As You makes note of at least one ray of light during that day, Madeline Koch, a young straight Republican who portends the future.
Watch (the clip's title is wrong), AFTER THE JUMP...