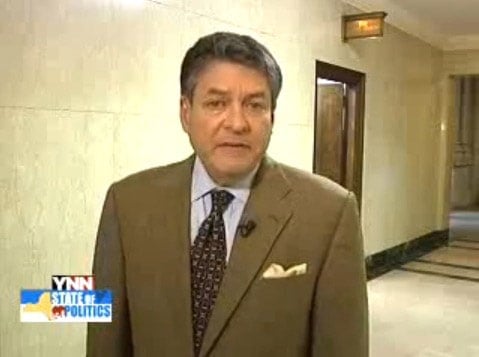 NY Senator James Alesi, who yesterday became the first Republican to publicly support marriage equality in the state, told a radio station this morning that he expects it to pass with 35 votes:
Alesi, a Republican who announced on Monday he would vote yes on same-sex marriage legalization, told Fred Dicker on Talk 1300 AM that a successful vote would actually help Republicans in New York because it would remove the controversial issue.
"I think there will be ramifications either way" whether there's a vote or not," he said.
Alesi also said he expected to lose the Conservative Party line when he runs for re-election in 2012.
Alesi told Capital Tonight's Liz Benjamin that he "is counting on the support of same-sex marriage advocates and their allies to help him with his re-election bid in 2012, assuming state Conservative Party Chairman Mike Long makes good on his pledge to un-endorse any Republican who breaks with the party on this line-in-the-sand issue."
Added Benjamin:
"I am not going to put any undue pressure on any of them. I will on the floor explain why I've voting for this, but I think by and large most of my friends on both sides of the aisle understand why I am doing it. And they should clearly understand that this is nothing more than a matter of being equal."
Watch Alesi speak to Liz Benjamin about being an "emissary", AFTER THE JUMP...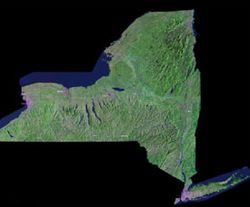 Meanwhile, New Yorkers for Constitutional Freedoms wrote a letter to Senate Majority Leader Dean Skelos promising to take "a pound of flesh" from the Senate majority should the bill pass.
Equality Matters' Carlos Maza put out a memo to NY Republicans telling them not to be afraid of supporting marriage equality, debunking myths that it will cost them their offices.
In related news, GOP Senator Greg Ball continues to say his support for the bill hinges on language defining religious exemptions:
Aides to Gov. Andrew Cuomo were finalizing it Monday with gay rights advocates, and promised to release it….soon...
Cuomo said Monday the bill will be "roughly" the same as the 2009 legislation, and noted that many of the things Ball is asking for are rendered illegal by current state laws, which mandate no one can be discriminated against based on their sexual orientation.
As one same-sex marriage advocate put it to me yesterday: "We're not going to write discrimination into law."
Watch Alesi speak to Liz Benjamin about being an "emissary", AFTER THE JUMP...
Contact your NY Senator using my Friend-setter page at Friendfactor. Or use the contact information here. Your Senator needs to hear from you.