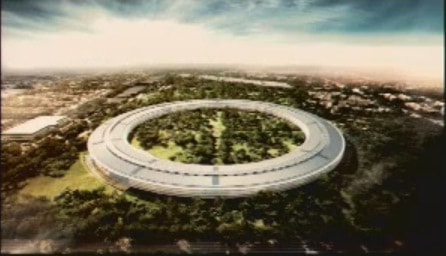 Here's something different. We're used to seeing Steve Jobs present something, but this time it's to the city council of Cupertino, and it's a new futuristic campus for Apple. There's not a straight piece of glass in the building, according to Jobs.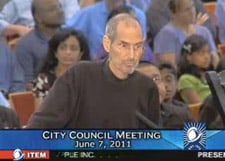 Says Jobs of the one building that holds 12,000 people: "It's a little like a spaceship landed."
MacRumors adds: "The facility will be 80% landscaping, with most of the parking underground, compared to 20% landscaping with all above ground parking currently. The current campus has 3,700 trees and Apple plans to increase that to more than 6,000 trees, including "some apricot orchards...Apple also plans to build its own energy generation facility using natural gas, with the electricity grid as a backup."
Of interest to Apple fanboys, Steve Jobs, or architecture.
Check it out, AFTER THE JUMP...