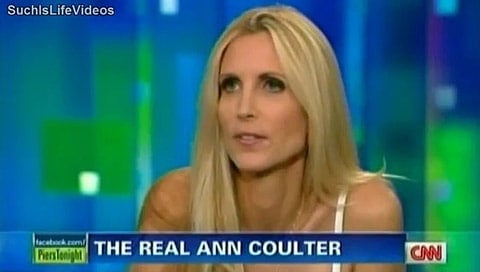 Conservative pundit Ann Coulter was asked by Piers Morgan last night how she would feel if one of her children turned out to be gay.
After a moment of dumbstruck silence, Coulter answers, "How would you react?"
Replies Morgan: "I'd be find with it. Would you?"
Coulter shakes head, "Ok," then finds an answer. "I can't imagine being married."
Watch, AFTER THE JUMP…