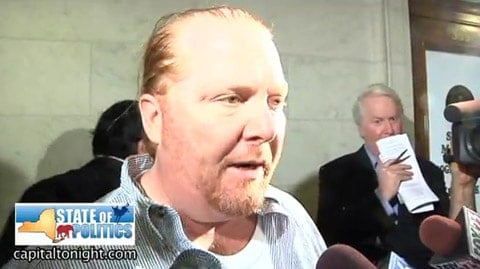 Yesterday, celebrity chef Mario Batali was in Albany speaking to whichever lawmakers he could on marriage equality. Hopefully there are some foodies in the Senate GOP.
Said Batali: "I'm a New York City resident, I'm a big employer, and I'm a big fan of all freedoms."
Watch him speak to reporters, AFTER THE JUMP...