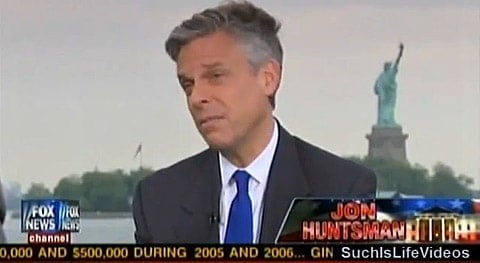 Sean Hannity questioned presidential-hopeful Jon Huntsman about his stance on gay rights.
"I am where I am on civil unions. Some will like it. Some will don't...We have not done an adequate job in terms of equality and fairness where it comes to reciprocal beneficiary rights."
Watch, AFTER THE JUMP...
Previously...
Former Utah Governor Huntsman Gets into 2012 GOP Race, Says He 'Would Respect' NY Marriage Equality Passage: VIDEO [tr]