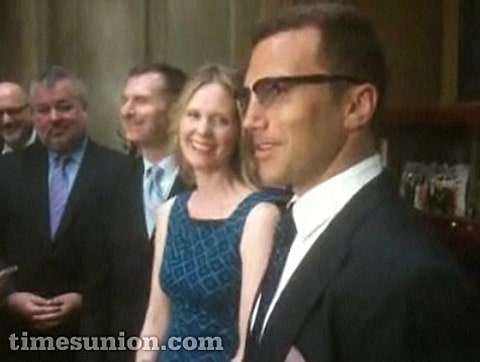 Actress Cynthia Nixon and New York Ranger Sean Avery were in Albany today bringing some star power to lobby senators on marriage equality there.
Said Avery: 
"There's a gentleman from Staten Island that I'm looking for that I'd like to have a chat with and shore up a couple of votes. I'm going to do it as kindly and gently as possibly for the next couple of hours."
Watch both of them speak to reporters, AFTER THE JUMP...