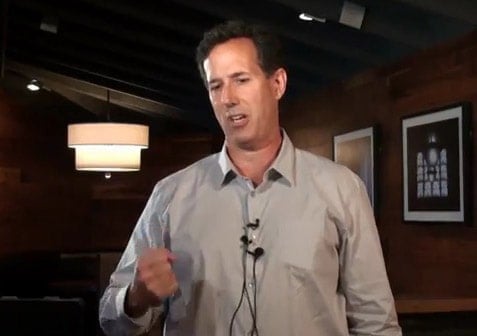 GOP Presidential hopeful Rick Santorum spoke out against same-sex marriage at an Iowa press conference yesterday, warning of the "devastating impact" it would have on children, families, and religious liberties.
He also rants that children will learn about transgender children and it will have a "profound" impact as they are forced to learn about all these issues.
Watch, AFTER THE JUMP...