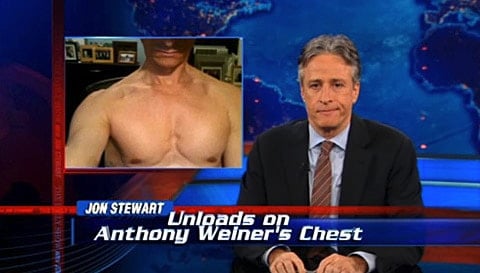 Jon Stewart covered the latest chapter of the Anthony Weiner Twitter saga and the Kanye-ing of his press conference by conservative blogger Andrew Breitbart. Stewart said the most disappointing thing about covering your friend in a scandal like this, is finding out that he's ripped.
Watch, AFTER THE JUMP...
In related news, Mediaite looks at how Weiner's situation measures up to that of Craigslist Congressman Chris Lee, and lists "several large-scale factors in play when evaluating the egregiousness of a sexual trespass by a political figure."