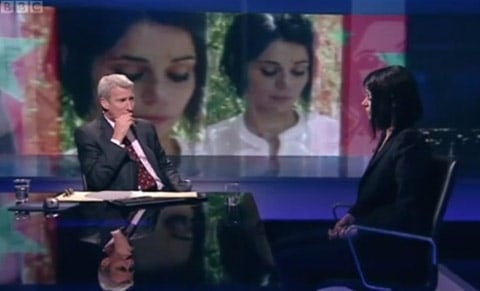 As the mystery behind the new story of the allegedly abducted lesbian Syrian blogger "Gay Girl in Damascus" deepens, the BBC speaks with Jelena Lecic of London. Lecic's face has been splashed across the news because it was her photo that was used as the face of Amina Abdallah Araf al Omari, the allegedly abducted blogger.
Lecic discusses the use of her photo, and how the story has changed her life.
Mahmoud Hamad, a Syrian human rights activist, tells the BBC that he can't say that Abdallah actually exists, discusses why a political cyber-activist might choose a fake photo to illustrate a blog.
Watch, AFTER THE JUMP...
Previously...
Skeptics Question Story of Kidnapped Syrian Lesbian Blogger [tr]
]Lesbian Blogger Forcibly Seized in Damascus [tr]