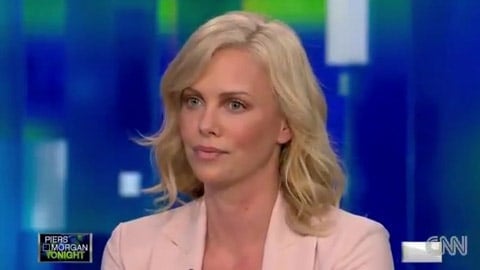 Charlize Theron proves once again she is beautiful inside and out, clarifying a statement she made back in September 2009:
"I do have a problem with the fact that our government has not stepped up enough to make [marriage equality] federal...I really understand marriage and I respect marriage. I just feel that we should all have equal rights."
Watch, AFTER THE JUMP...