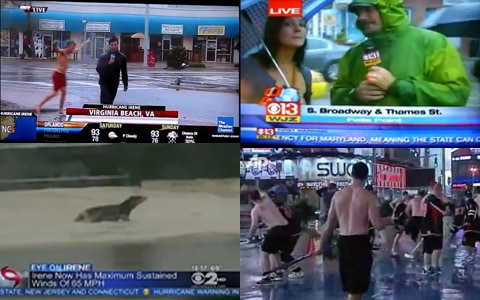 Hurricane Irene had the effect of flushing out many unexpected things into the streets over the weekend, and many of them were caught on YouTube.
Among them were shirtless hockey players in NYC's Times Square, a crazy animal (as spotted by Randall of Honey Badger fame), a drunk woman in Baltimore, and streaking college students in Virginia Beach.
Watch all the clips, AFTER THE JUMP...