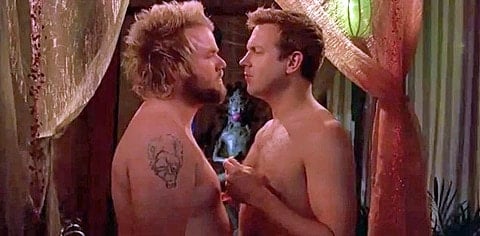 Jason Sudeikis and Tyler Labine get steamed up for each other in a clip from the forthcoming (September 2) flick, A Good Old Fashioned Orgy.
As Dennis Ayers notes: "The really good news is, even though the scene is played for laughs (and who knows what follows after the clip), it really doesn't seem to be going for the clichéd gay panic punchline."
Watch, AFTER THE JUMP...
Previously...
Dave Franco and Chris Mintz Try to Get Each Other Off with Hot Gay Talk [tr]
(afterelton via queerty)