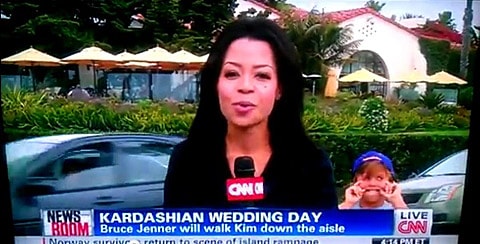 While many of you wondered when you will ever get the right to marry, Kim Kardashian made $17.9 million off her wedding:
The newlyweds sold the exclusive photo rights to US People magazine for $2.4 million, but the biggest payout came from the four-hour, two-part TV special that will air on the E! Network in October, according to the New York Post. "Kim's Fairytale Wedding: A Kardashian Event " is expected to pull up to $15 million for the Kardashian family franchise and for producer Ryan Seacrest. The couple also get $300,000 for their exclusive engagement announcement in People and $100,000 for exclusive rights to the bridal shower with Britain's OK! Magazine.
Watch the best (silent) commentary of the Kardashian nuptials, AFTER THE JUMP...