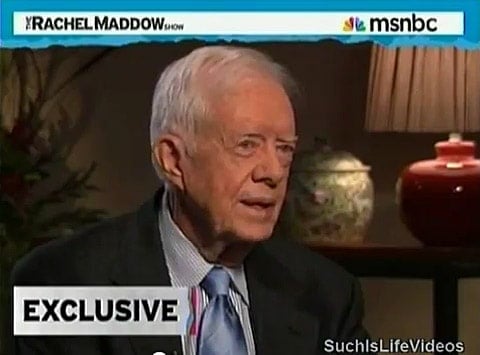 In a one-on-one interview, Rachel Maddow spoke with Jimmy Carter about the current slate of GOP candidates, the religious right, and the rise of Reagan to GOP sainthood.
Says Carter: "Although I don't agree with their assessment of his administration, I certainly don't begrudge their right to choose whomever they choose as an icon for reverence."
Watch, AFTER THE JUMP...