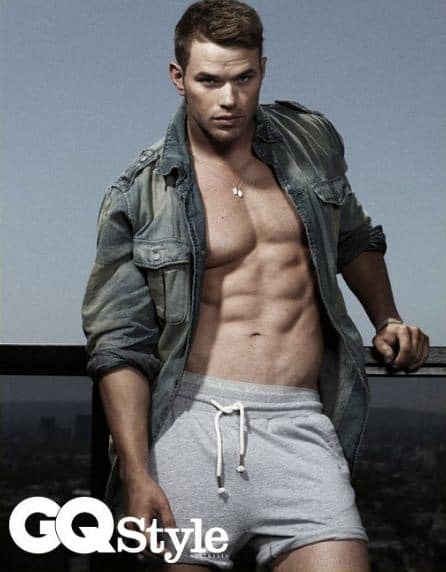 Kellan Lutz shows off in the pages of GQ Style Australia, and lets their writer in on how he keeps himself company:
...any mortal man in the presence of a towering powerhouse like Lutz can't help but feel like a yellow-billed oxpecker on the back of a great hippo. Which is why I'm relieved when Kevin the chihuahua suddenly scampers off to bark at something inside. "That must be Dick," Lutz says, following Kevin into the house. "Dick's one of my room-mates." Lutz isn't dating anyone at the moment, but still. Room-mates? "I like being around people," he explains, "so I posted an ad on Craigslist saying I was looking for new blood." He looks to see if I get the joke. "Dick came by and we liked him, so, yeah, now he's one of my boys."
More shots, AFTER THE JUMP...