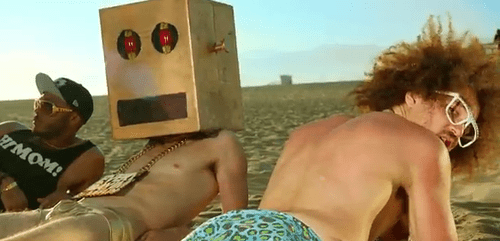 LMFAO's latest music video, "Sexy and I Know It," is a little queer. OK, a lot queer. (Simon Rex has a cameo, along with adult-film-institution-unto-himself Ron Jeremy.)
I can't wait for the Family Research Council to give it the detailed breakdown: "And this is where DJ Redfoo defiles American values by flapping his male anatomy in a speedo."
Watch, AFTER THE JUMP...