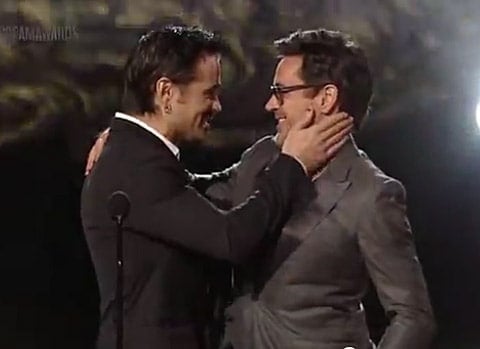 Colin Farrell recited an ode about his mancrush on Robert Downey Jr. last week at the Scream Awards.
Said Farrell: "When I think of a hero, I think of one name. He's brave, he's bold, he's bad, and I find him kind of attractive. In fact I wrote a poem about him, it's a very emotional poem."
Watch, AFTER THE JUMP...
(via mmaoo)