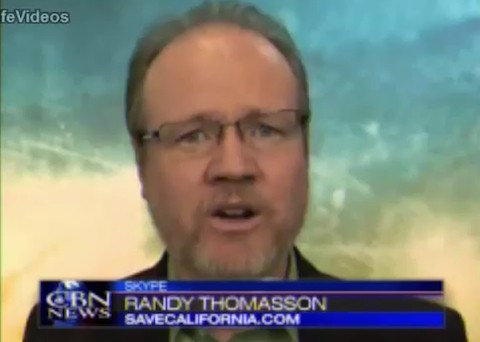 Anti-gay activist and 'Save California' head Randy Thomasson is flipping out that efforts to repeal SB48 (aka the LGBT History Bill) won't make the ballot this year and children in public schools will be taught about gay people and LGBT history:
"The government's schools are no longer for the parents. They're anti-parent. I believe in God's schools and the Devil's schools, and if you want your children in God's schools, you've got to get them out and put them into home schooling..."
Watch Thomasson hyperventilate, AFTER THE JUMP...