Same-sex marriage was legal before Christianity was.

Boise, Idaho state senator worried about "horrible rash of anti-gay hate crimes" in that city.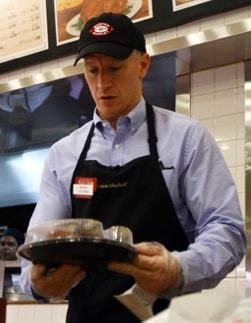 Anderson Cooper is a jack of all trades.

Whitney Houston almost kicked off Delta flight, allows flight attendant buckle her seat for her.

Andrew Sullivan says straight boys didn't cuddle in bed when he grew up in the UK.

Mars may have been Earth-like for a few hours each day: "The research, which analysed the minerals in a four billion-year-old Martian meteorite, provides the first strong evidence that Mars used to be warmer and wetter than it is now."

Beyoncé laughs off fake baby rumors.

Gays in Turkey increasingly target of "honor killings": "Honor crimes against lesbians, gays, bisexuals and transsexuals are hard to document in Turkey. Human rights advocates say they are often quietly covered up by families and that police often avoid investigating such crimes. The Yildiz murder has been closely watched by activists and now a new case of "honor killing" is drawing considerable attention."

Man surfs Great White Shark in Oregon: "I'm just screaming bloody murder," he said. "I'm just yelling: 'Shark!' I thought for sure I was gone."

A male underwear model speaks out.

Inside the Doomsday Seed Vault.

Why is Coca-Cola sponsoring 'Murder Music'? "A protest against Coca-Cola's sponsorship of a 'murder music' festival in Jamaica has hit a dead end as the company has stopped negotiations with activists."

University of Iowa gauges interest in gay fraternity: "Specifically, Karnes said UI is interested in starting a local chapter of the Delta Lambda Phi fraternity, a national organization for gay, bisexual and progressive men, that was founded in 1986, according to its website."

9th Circuit throws out death sentence of man charged in fatal 1981 anti-gay beating: "The judges found that James' lawyer at the time was ineffective for his "complete failure" to present evidence of James' troubled childhood, bipolar disorder and chronic drug abuse – factors that could have gotten him a sentence of life in prison."

Johnny Depp and Armie Hammer will be riding horses together in 2013.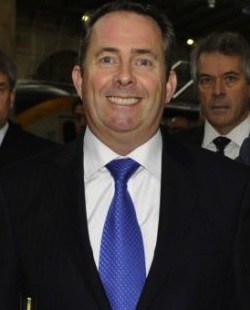 UK Defense Secretary Liam Fox fights to save job amid gay rumors: "As questions continue to mount over the nature of Dr Fox's relationship with Mr Werritty – whom he met on at least 40 occasions in the past year, including 18 foreign trips – the prime minister called for patience as an inquiry into the matter continues."

Rosie O'Donnell chats with Howard Stern.

Man in Tyler Clementi case seeks to shield his name: "The man who prosecutors say was captured by a webcam in an intimate encounter with Rutgers student Tyler Clementi has 'substantial fear'' his privacy will be invaded.  The man, known only as M.B., has asked a judge to reverse his order to turn his name over to attorneys representing Clementi's roommate."

Second lesbian dies as result of NYC helicopter crash.

Obama campaign manager Jim Messina discovers Republicans are up to no good.

Gay couple endures homophobic rant at NYC CVS: "After about a minute, we heard a man in the pharmacy begin muttering under his breath, 'Faggots. Those are some faggots right there.' I looked up at him and he continued his rant, "Biblical abominations. It says it right there in the Bible. It's not right." And so on, for over a minute. In about the same tone, I spoke back to him, 'Excuse me. You can't talk to people like that.'"