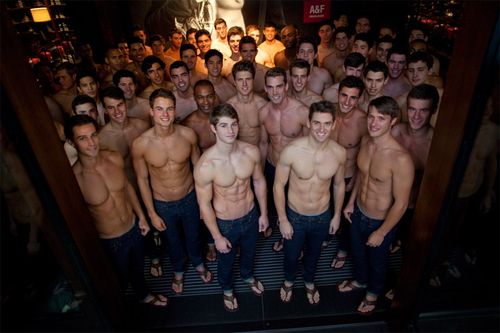 Along with the many promotional emails Towleroad receives the week before Black Friday came one from Abercrombie & Fitch and Hollister noting that this year they are stocking stores with more "iconic shirtless greeters" than ever, who will be "ready to PARTY with shoppers" starting at midnight on Friday. These shots were sent along by their publicist from a Monday morning event advertising the upcoming holiday bargains.
No body hair specials this year either.
Hollister greeters, AFTER THE JUMP...