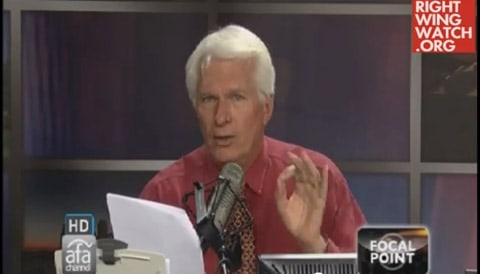 How to do that? Curb flamboyant homosexual behavior at schools, so that kids like Larry King won't get their heads blown off by classmates. Because it was Larry's fault that he's dead now, right?
Watch, AFTER THE JUMP…
In a written piece, Fischer goes on about how King's killer McInerney, was the real victim:
McInerney complained to school officials about this obviously inexcusable sexual harassment, but school officials did precisely nothing, just telling McInerney to suck it up and take it. Even when teachers reported the growing tension between King and McInerney, still school bureaucrats did nothing. Other teachers admitted during trial testimony that they decided to say nothing because they didn't want to jeopardize their shot at tenure.
Can you imagine the school would have been as sanguine had a straight student been harassing a homosexual student like that? That student wouldn't have been around long enough to repeat the behavior.
Rush Limbaugh echoes Fischer:
Now we're told in Newsweek that an assistant principal was encouraging this kid to be flamboyant because it furthered an agenda. I wonder what that agenda could have possibly been? Anybody want to take a wild guess? Back in 2008, the parents and brother of Larry King, the kid who was shot, claimed that the school was allowing him to wear makeup and feminine clothing, and that this was a factor leading to his death. […]
Is it any wonder that parents get a little worried when they send the little tykes off to school, because I'll tell you, folks, what's happening, especially in these blue states, what's happening in these public schools, the last thing going on is what we've all thought of as traditional education. There is education taking place, and there are agendas that are being promoted, but they're not what you and I were taught in school. So now a confused 17-year-old is dead because the school, "Ah, there's nothing we can do. There's nothing that we can do about this. So sorry."