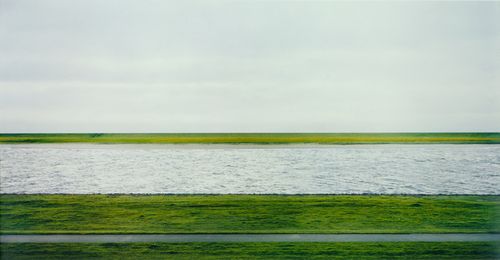 "Rhein II", a photograph of the Rhine River by Andreas Gursky, was sold for $4.3 million at Christie's last night, breaking Cindy Sherman's previous record of $3.89 million, set in May.
A Roy Lichtenstein record was broken too, with a single work going for $43.2 million: "As actor Leonardo DiCaprio looked on in blue jeans and blue baseball cap, the pop artist's 'I Can See the Whole Room!... And There's Nobody in It!' helped London-based Christie's reach a total of $247.6 million."
See the Lichtenstein, AFTER THE JUMP...