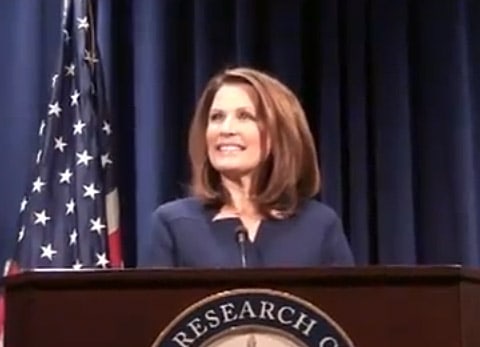 On the Steve Deace radio show last week, Michele Bachmann went after Mitt Romney on same-sex marriage but didn't name him, saying there was a candidate in the race that signed 189 same-sex marriage licenses:
"If a candidate has signed those same-sex marriage licenses, how likely will they be to fight against same-sex marriage?"
At a presser for the Family Research Council, Bachmann took another question on same-sex marriage.
"I believe marriage is between a man and a woman. I don't stand for the proposition that marriage can include people of different sexes or multiples on either side. Marriage is one man and one woman."
Watch, AFTER THE JUMP...