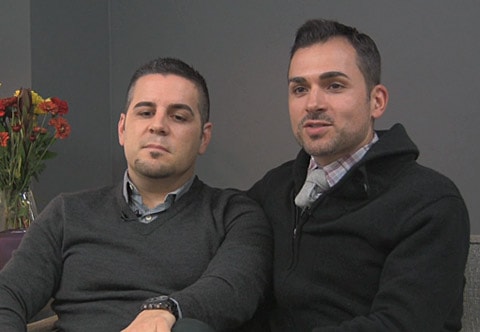 Prop 8 plaintiffs Jeff Zarrillo and Paul Katami respond to today's ruling from the California Supreme Court.
Watch, AFTER THE JUMP...
Earlier...
Prop 8 Ruling ANALYSIS: State Law, Standing, and What's Missing [tr]
Proposition 8 Backers Have Standing to Defend It, Court Rules (READ THE RULING) [tr]
AFER Plaintiffs Respond to CA Supreme Court Ruling on Prop 8 Standing from American Foundation for Equal Ri on Vimeo.