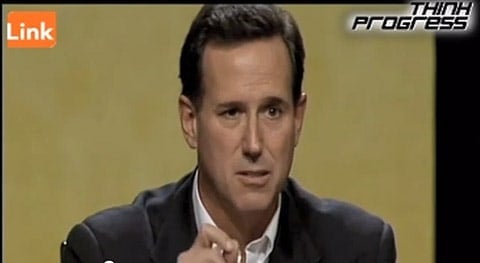 Here's another clip from the weekend's Thanksgiving Family Forum in Iowa which featured every GOP presidential candidate but Romney, bloviating about morality and family values.
Brandon did a large wrap-up post which you can read HERE, but here's a clip (via Think Progress LGBT) of Santorum spewing:
"...the family is the bedrock of our society, unless we protect it with the institution of marriage, our country will fall."
Watch, AFTER THE JUMP...