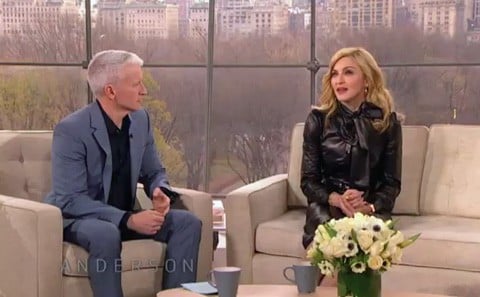 Anderson Cooper talks to Madonna, in a preview of an upcoming show, about how nervewracking it is "to work on something for years and years and years and suddenly release it out."
Speculation arose this week that Anderson might be getting ready to do something similar.
Watch, AFTER THE JUMP...