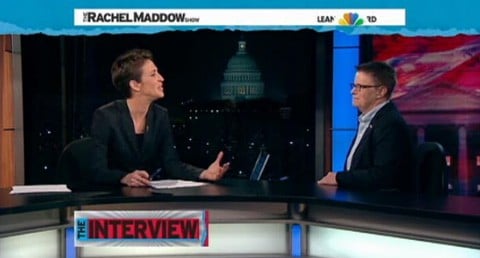 Rachel Maddow spoke with Newt Gingrich's half-sister Candace Jones-Gingrich that she's supporting Obama because of Newt's position on gay rights.
"He's definitely on the wrong side of history when it comes to those issues."
Candace says that although he was invited, Newt did not attend her wedding.
Watch, AFTER THE JUMP...
Visit msnbc.com for breaking news, world news, and news about the economy