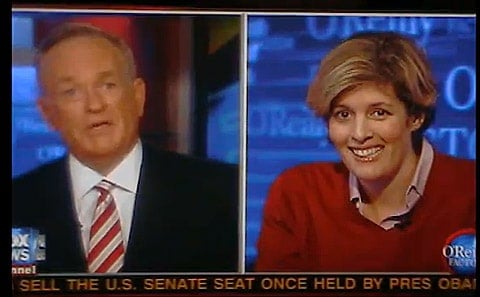 Bill O'Reilly yelled at gay activist Sally Kohn about 8-year-old "activist Elijah" and his statement to Michele Bachmann about his gay mom.
"This is cowardly. She's hidin' behind this kid!...I don't think people like children being injected into controversies that are far beyond their understanding...An eight-year-old doesn't know what homosexuality is, nor should he or she!"
Watch, AFTER THE JUMP...
You may have missed...
Glenn Beck Asks Bachmann About 'Activist Elijah', Whose Mom Doesn't Need Fixing: VIDEO [tr]