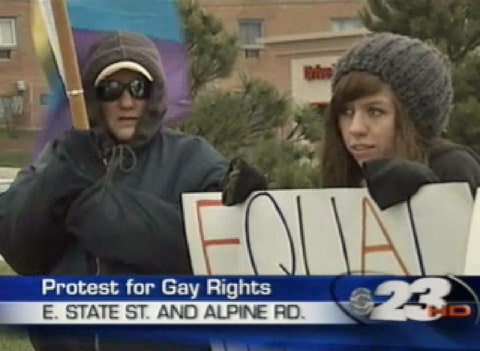 Every little bit helps, and is appreciated:
"A small, but determined group of supporters for gay rights gathered at the intersection of East State St. and Alpine Rd. in Rockford Sunday afternoon. The event was held as a response to an anti-gay marriage protest at the same location two weeks ago. Activists who attended the event say regardless of sexual orientation, everyone deserves equal rights."
Watch, AFTER THE JUMP...