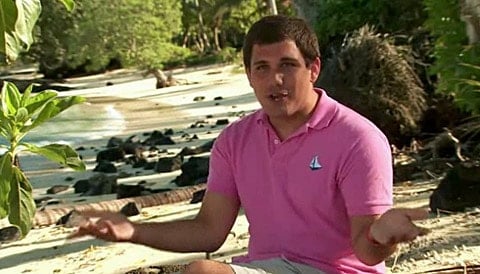 The new cast of Survivor: One World has been announced. It includes a gay Republican, who's being billed as 'the villain':
Of course, no Survivor is complete without a villain, and Probst says this season's baddie comes in the form of gay Republican Colton Cumbie. "He doesn't know it, but he is a full-on villain. He thinks he's the most charming guy ever. He's a devil and I don't even think he's disguised."
Watch a video featuring the new cast, and a contestantl clip featuring Colton,
AFTER THE JUMP...