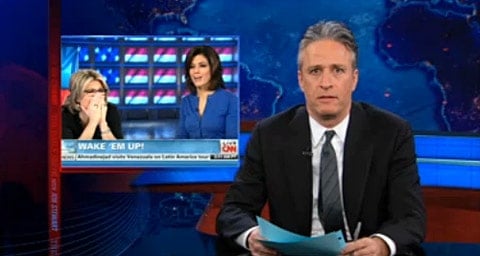 A new morning show on CNN called 'Early Start' provided Jon Stewart with an easy target.
Ashleigh Banfield and Zoraida Sambolin, the hosts. kicked off a regular segment called "Wake Em Up" by calling Kerry Kennedy at 5 in the morning and asking her about RFK's assassination.
Watch, AFTER THE JUMP...