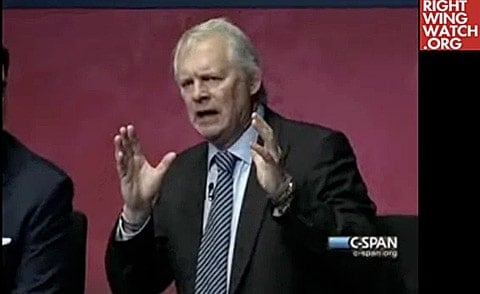 At a CPAC panel today called "The Role of Faith, Life, & Family in Our Culture & the 2012 Elections", Executive Director of the American Principles Project Andy Blom told attendees that Christians don't want to be mean and that's why gays are incrementally gaining the right to be married, Right Wing Watch reports.
Blom said Christians need to step up and be more aggressive.
Watch, AFTER THE JUMP...