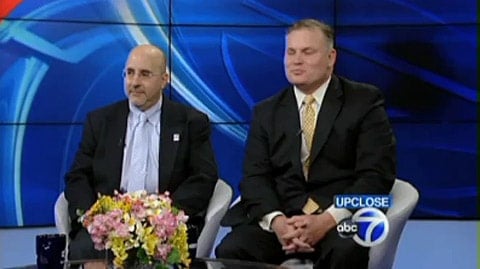 Freedom to Marry's Evan Wolfson and Brian Brown of the National Organization for Marriage (NOM) faced off yesterday in a WABC debate over putting same-sex marriage to a voter referendum in New Jersey.
The more Brown repeats his idiotic talking points, the more their lack of substance becomes apparent, particularly when there's an expert like Wolfson on hand to tear them to shreds.
Watch, AFTER THE JUMP...
(via good as you)