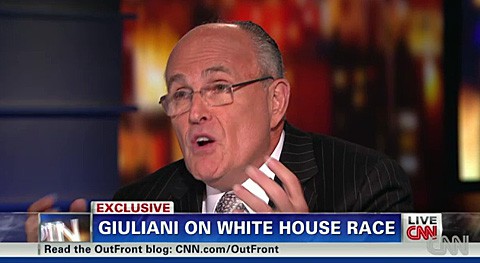 Rudy Giuliani spoke about the current election, Rick Santorum, and the focus on social issues that are holding the Republican party back, specifically, the resistance to gay rights.
Said Giuliani:
"I think the gay rights issue is a more current (example). I think beyond all the religious and social part of it, it makes the party look like it isn't a modern party. It doesn't understand the modern world."
Watch, AFTER THE JUMP...