Sheriff Paul Babeu is weathering the storm brought on by the recent scandal over his ex-boyfriend, Politico reports: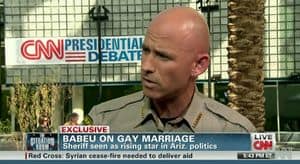 In the six days since the Phoenix New Times first reported that Babeu had allegedly threatened an ex-lover with deportation, the campaign has raised nearly $14,000 online. Not one of Babeu's estimated 10,000 donors has requested a refund; his finance team remains intact; and the campaign has tallied 2,200 new "likes" on Facebook.
In addition, the executive director of the Log Cabin Republicans penned a favorable editorial in The Washington Times standing by Babeu and former Arizona Rep. Jim Kolbe, another openly gay Republican, endorsed the sheriff, calling him a "very honest person."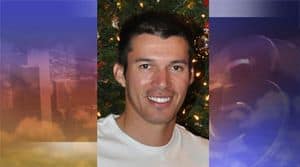 In other news, Jose Orozco's attorney says his client is not guilty, KTAR reports:
Attorney A.D. Horan says, "Jose adamantly denies these criminal allegations. He is presumed innocent. This is not about what Jose did, this is a matter that started as a personal relationship which soured, resulting in a civil matter and has now escalated in a criminal allegation."
Jose was not in attendance at the news conference and Horan says there will be no further comment from Jose until the investigation by the Attorney General has been completed.
"As of today we have not received any police report supporting allegations made against my client have been general and to that extent Jose adamantly denies them and will cooperate with the Attorney General."