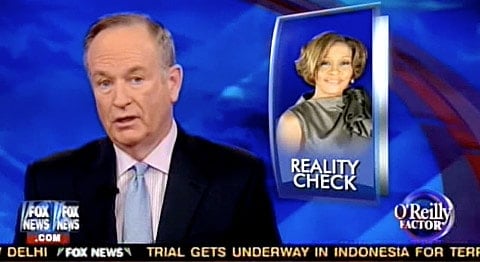 FOX News pundit Bill O'Reilly used Whitney Houston's death to launch into a tirade against the legalization of drugs in his commentary about Whitney Houston's death on Monday.
Said O'Reilly: "Whitney Houston wanted to kill herself. Nobody takes drugs for that long if they want to stay on the planet. The hard truth is that some people will always want to destroy themselves, and there's nothing society can do about it."
Watch, AFTER THE JUMP...
(via ontd)