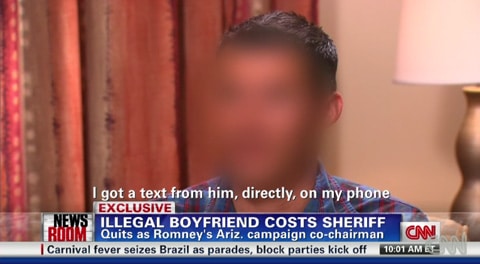 CNN's Miguel Marquez sat down with José, the ex-boyfriend of Pinal County, Arizona Sheriff Paul Babeu in an interview:
"Jose" said his immigration status is current and legal. He said he travels back and forth home to Mexico on a 10-year, US tourist visa that allows multiple-crossings of the border. He also said he was running a business in Arizona called Website Results LLC and claimed it's legal to run the business in the country, even on a tourist visa.
Watch two segments featuring parts of the interview, AFTER THE JUMP...