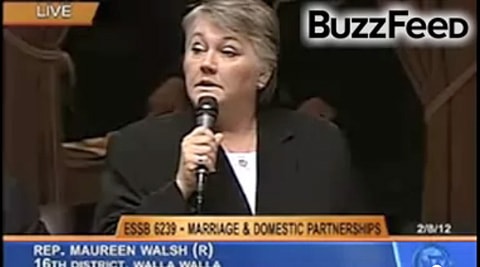 Washington lawmaker Maureen Walsh choked up in her floor speech before the passage yesterday of the marriage equality bill. Walsh spoke about the death of her husband, and her daughter coming out to her.
"Nothing's different. She's still a fabulous human being. And some day, by God, I want to throw a wedding for that kid."
Watch, AFTER THE JUMP...
(via buzzfeed)