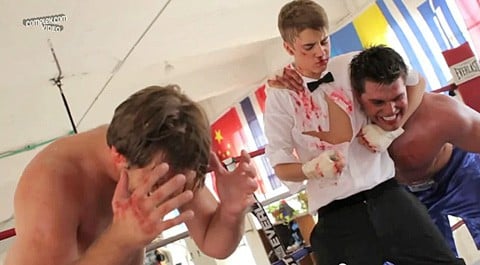 With an odd video for Complex magazine to accompany the shot and quote I posted yesterday:
When asked about a recent V magazine shoot in which critics thought he looked feminine, Bieber is coolly dismissive. "Every guy has feminine qualities," he says. "You're raised by your mother and father, and I was raised mostly by my mother. I think the pictures turned out good—so whatever."
Watch, AFTER THE JUMP...