More on the rumored sale of Fire Island Pines properties: complete chaos.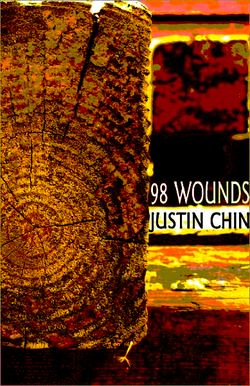 Lambda Literary Award finalists announced. "More than 90 booksellers, book reviewers, librarians, authors, previous Lammy winners and finalists, and other book professionals volunteered many hours of reading time, critical thinking, and invigorating shared discussion to select the finalists in 24 categories." Awards are handed out on June 4.

Aside from Queen Latifah, who's been cast in the all-Black remake of Steel Magnolias?

Rick Santorum on what he'd say to Dan Savage if they ever met: "I would tell him that I'm praying for him. He obviously has some serious issues. You look at someone like that who can say and do the things that he's doing and you just pray for him and hopefully he can find peace."

Ashton Kutcher buys $200,000 ticket to space with Richard Branson.

Gay filmmaker Alexander Kargaltsev fled Russia because of the dire situation there: It's a country where the public at large is very homophobic and the government does nothing to protect people."

The Hunger Games men looking hunky in Toronto.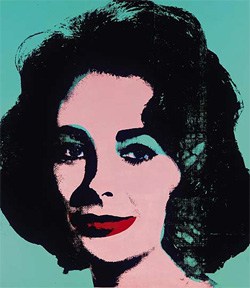 Warhol cosmetics line announced.

Ted Olson calls Prop 8 battle "highlight of his life". "This is the most important thing we've done in our lives. It's not just become a legal challenge, but it's about the hearts and minds of a country changing."

Santorum on what the U.S. needs: "What we need to do in this country is to rebuild that culture of life and rebuild that culture of marriage and families. No one else talks about social issues."

NYC Mayor Michael Bloomberg bans food donation to the homeless: "Outlawed are food donations to homeless shelters because the city can't assess their salt, fat and fiber content."

Jake Gyllenhaal to play his own enemy: "The story revolves around a dysfunctional history teacher who accidentally discovers his exact double on a rented DVD, seeks him out and ends up turning both of their lives upside down."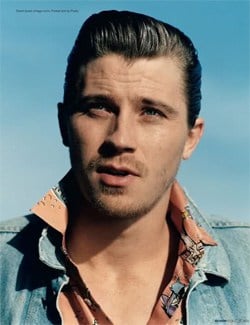 Garrett Hedlund appears in the pages of Another Man magazine.

Gay dads meet a Bible-thumping AAA mechanic when their car breaks down on a roadtrip and have their pre-conceived notions shattered.

HRC questions NOM's endorsement of civil unions in New Hampshire. Solmonese: "This is complete and total policy reversal coming from one of the nation's most virulently anti-gay organizations. It smells like a Mitt Romney-style flip flop for short term gain. NOM's phoniness and opportunism never cease to amaze."

Custom cereal.

Trial starts for Vancouver gay bashers: "Parminder Bassi and Ravinder Bassi are each charged with assault causing bodily harm following an attack in June 2010 that outraged the city's gay community. The assaults against David Holtzman and Peter Regier occurred as they were returning to their Keefer Street home when they say they saw two men urinating in front of their residence."