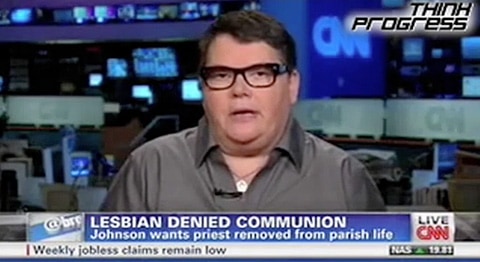 I've posted a couple times about Barbara Johnson, a lesbian who was denied communion by a priest at her mother's funeral in Maryland. The priest, Father Marcel Guarnizo, walked out in protest of Johnson's sexuality as she was giving a eulogy and later refused to accompany the casket to the funeral.
Johnson gave a longer interview about what happened yesterday on CNN.
Watch, AFTER THE JUMP...
(via think progress)