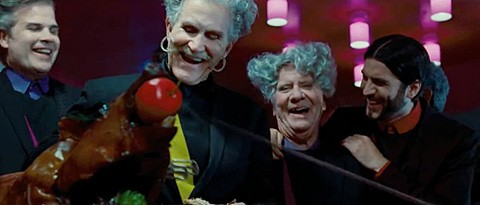 Up till now, the only clips released from the highly-anticipated film adaptation of The Hunger Games have been movie trailers. Here's the first look at a longer clip from the film. Readers of the book will know the scene as one in which Katniss attempts to impress gamemakers with her archery, but is ignored until she makes them notice.
Watch, AFTER THE JUMP…
In addition, a new Arcade Fire song for the soundtrack has been released, and author Suzanne Collins released a letter on Facebook praising the film. Surveys suggest the film will likely open huge.