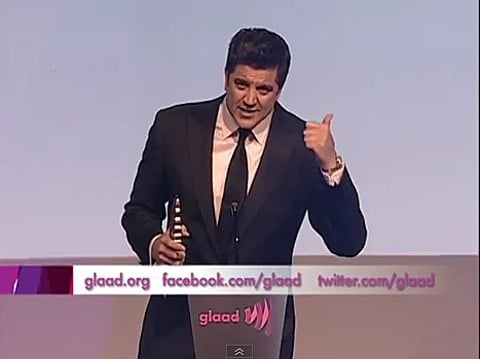 In accepting an award for ABC News coverage of the Jamie Rodemeyer suicide, GMA anchor Josh Elliott gave a touching speech about how his father came out of the closet two years before his death:
"When I was 13 years old, my dad came out and he died when I was 15, but for two years I got to see him as a man fulfilled and a man in full... I just want to say this: I took from him his love of storytelling; I took from him the importance of being an advocate for those who need it; and I took from him what it means to be a man."
Watch, AFTER THE JUMP...