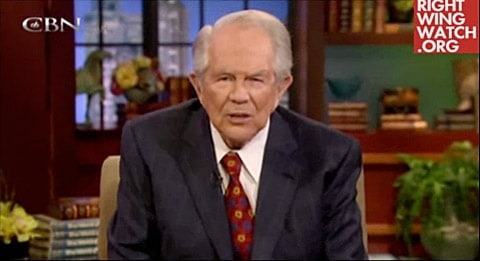 On The 700 Club today, Pat Robertson presented a segment on an "ex-gay" man who tried to change himself by marrying a woman, yet still couldn't control his sexual urge to be with men and had affairs, Right Wing Watch reports.
Says Robertson: "I think it is somehow related to demonic possession."
Watch, AFTER THE JUMP...